Yonder Tree release their debut album, "Seasons", in the spring of 2023 on GN Records, featuring 9 freshly penned tracks, released worldwide digitally, on CD and on a limited edition vinyl.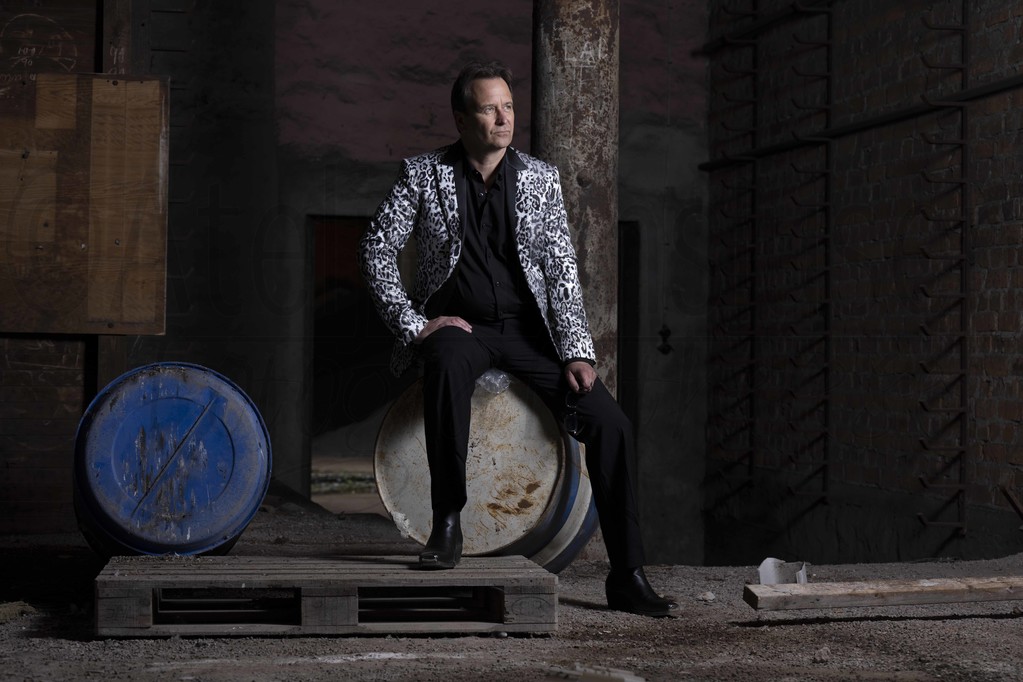 The story of Yonder Tree goes back to its lead vocalist Tony Brorsson, born in Avesta but living in Hedemora, Sweden, who at an early age grew a fascination for rock icon Gino Vannelli. Brorsson grew up in a musical environment, where his father brought him various musical experiences by bringing his son to concerts of different genres. This fired Brorsson's infatuation with music and he began singing at the age of 15. In addition to Gino Vannelli, Brorsson was deeply influenced by singers as diverse as Glenn Hughes, Fee Waybill and swede Fred Åkerström, as he developed a powerhouse vocal sound with a stylish vibrato. What Brorsson admired with Vannelli was his formula of freely mixing several musc styles into one and the same concept, which he embodied into his own musicianship.
Later on, Brorsson's vocal talents were discovered by the local music community, and he was soon involved in his first band together with childhood friend Peter Söderström, a producer and professional guitarist. They brought in drummer Johan Kullberg (Hammerfall, Therion), P-O Gaasvik on keyboards and Patrik Söderström on bass and formed Frontiers, a band exploring American rock with progressive influences. Success was immediate as their EP "Frontpage" got rave reviews and sold out, which subsequently led them to getting signed to a British label. Famed rock magazine Kerrang wrote of the group: "THIS Swedish band will eat Europe for breakfast!" Sadly, plans were thwarted as members were drafted into military service and other unforeseen life obstacles came in the way.
In 2015, Brorsson initiated Ginotonyz, a tribute cover band for Gino Vannelli, bringing in Peter Söderström (guitar), Ola Söderberg (bass), Mikael Svahn (keyboards) and Gabriel Vaiola (drums). The band performed Vannelli's music alongside other rock classics and did a number of concerts over a few years. An appreciated live recording by the band led to the affiliation with label GN Records for production and management in 2021, upon which the label requested the band to abandon the cover songs and instead write original music in the progressive rock vein of Gino Vannelli. At that point, circumstances led to the forming of a new group, named Yonder Tree, a title taken from a Vannelli album, but also a name denoting a private place for creativity, rest and contemplation.
Yonder Tree will release their debut album "Seasons" on GN Records in January 2023, nine fresh new tracks featuring Tony Brorsson's soaring vocals atop the soundcape of a top-notch rhythm section, including Jonas Isacsson guitars (Roxette), Joakim Niehoff (Shirley Clamp) and Daniel Lantz (Beat Funktion) on keyboards, Lars Risberg (Gino Vannelli) on bass and Roine Johansson (Robert Wells, Gino Vannelli) on drums. The album musically captures the essence of freely mixing concepts into one and the same package, presenting progressive fusion vibes next to straightforward rock and metal hit concepts. As Tony puts it: "I am confident that a lot of listeners like more music than what they are actually aware of. With this band I hope to show audiences a smorgasbord of music styles in one and the same show that can open up for new discoveries."